Why can't I see my tickets in The Hundred app? Follow
Tickets will not be released into the app until two to four weeks before the tournament.
Please ensure you are have downloaded the latest version of the app and you should see the following message: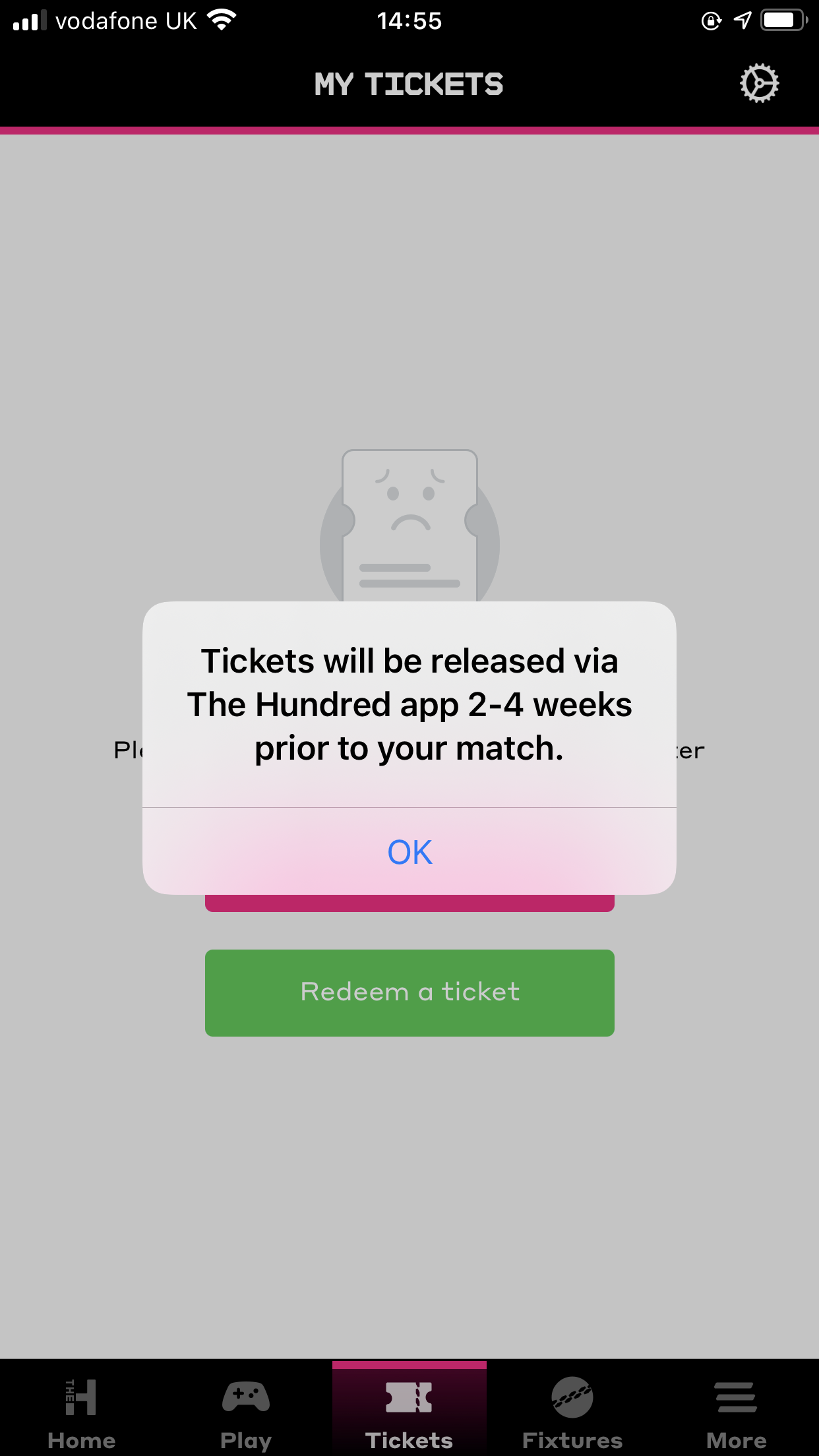 If you cannot see your Mobile Tickets in the app with two to four weeks to go before your match, please make sure you are logged in using the same email address you purchased your tickets with.
If you have used the same account and are still can't see your tickets with under two weeks to go, please contact us here.